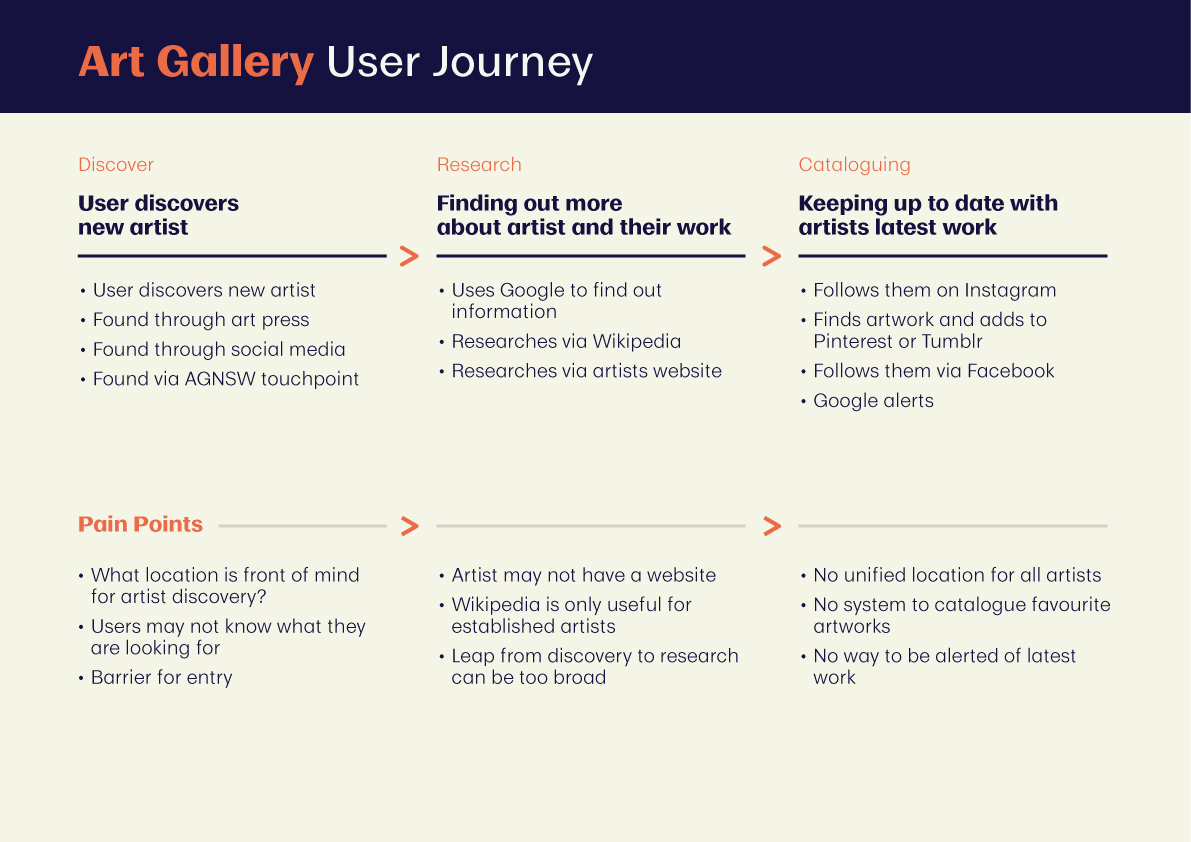 The process began with a number of interviews which helped in the creation of a user journey.
These user journeys tied into several user personas, that highlighted the main findings.
What holds people back from attending AGNSW?
Language People often commented on the inaccessible, highbrow language used by art galleries. The feeling was that people needed a lot of education in order to appreciate the art.
Location The location of AGNSW itself felt like a barrier to many users; the gallery felt too out of the way. The general ambience of the space also felt too formal for many people.
Planning For many people, art events were not front of mind when planning activities, and discovering events was difficult. The operating hours of the gallery were also problematic for many people.
How might we get more people engaging with AGNSW?
Exposure is a service which aims to expand the experience of AGNSW by connecting young artists directly with their audience, outside of the traditional gallery setting. The service combines a digital social platform with real world gallery events.
Artists sign up for the service and use the digital platform to post images of their work and process, along with rationales written in their own words. The digital platform also features an events and calendar service, allowing artists to more easily promote their upcoming exhibitions and events.
In addition to hosting their own exhibitions, artists may also be invited by AGNSW to be featured in an ongoing series of pop-up shows at a network of small venues around Sydney.